The Velvet Hug Collection
The Velvet Hug Collection
"Possibly the most practical & velvety jacket you'll ever own"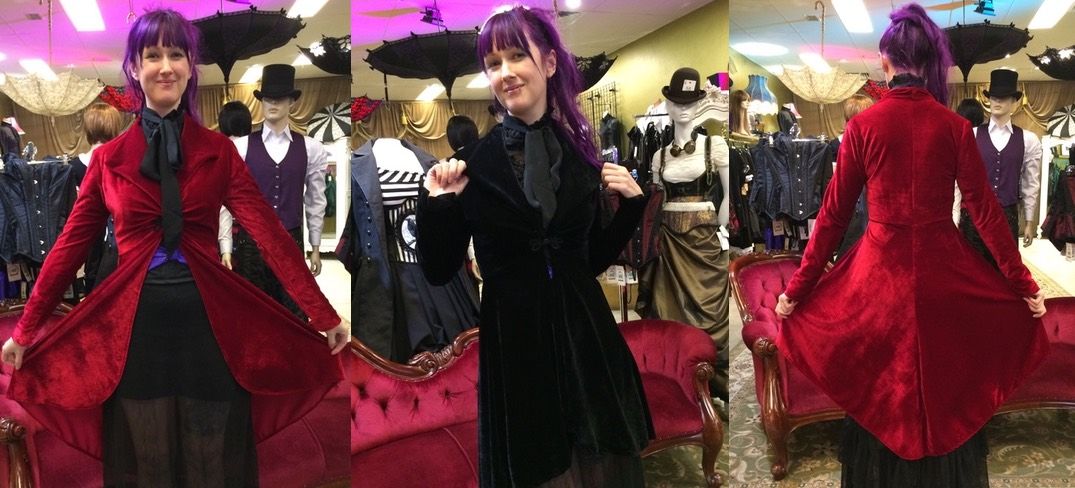 Because of its cut & drape it works very well when worn over victorian gothic styles and also as a casual jacket over jeans and boots.
Very flattering for most bust lines and it solves that common problem of
'I don't want to show my upper arms'.
The soft stretch velour gives a feeling of affordable luxury.
One of our favourites is back! *This size is made to order in all sizes.  Please allow 2 weeks for...

View Details

One of our favourites is back!    **Most sizes are made for you when you order, please allow 2-3 weeks...

View Details