Gowns to Die For!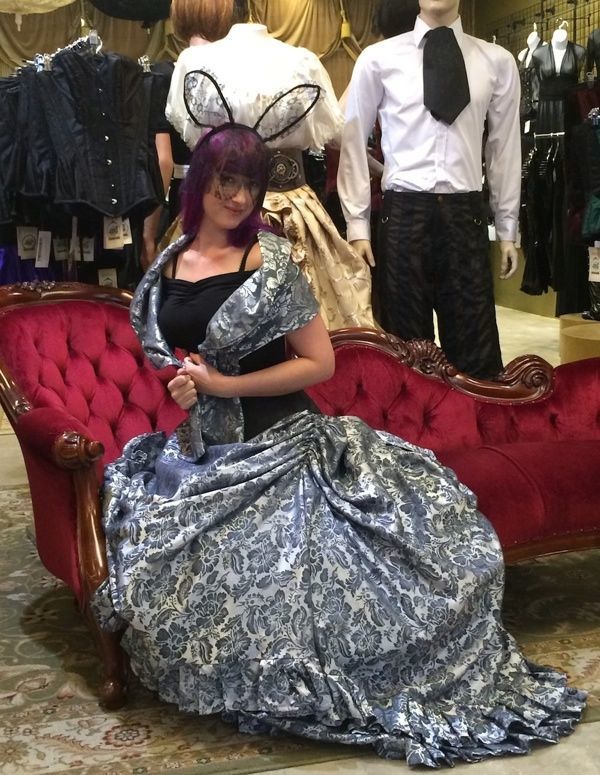 This is the Duchess Illustria skirt set
Styled here for Halloween with a lace bunny mask & a one off gothic silver Wrap.
Wearing it with one of our black Underbust Victorian corsets will give you stunning shape and allow you to dance all night.
See a video of this skirt in action
The Victorian Gothic Antoinette
A Beautiful gothic victorian skirt set with Tudor styling. A boned crinoline hoop skirt underpins the style giving it a wonderful shape that's easy to walk & dance in. Matching it with a simple black corset, either underbust or overbust will give you a dramatic waistline.
See it in action in this video!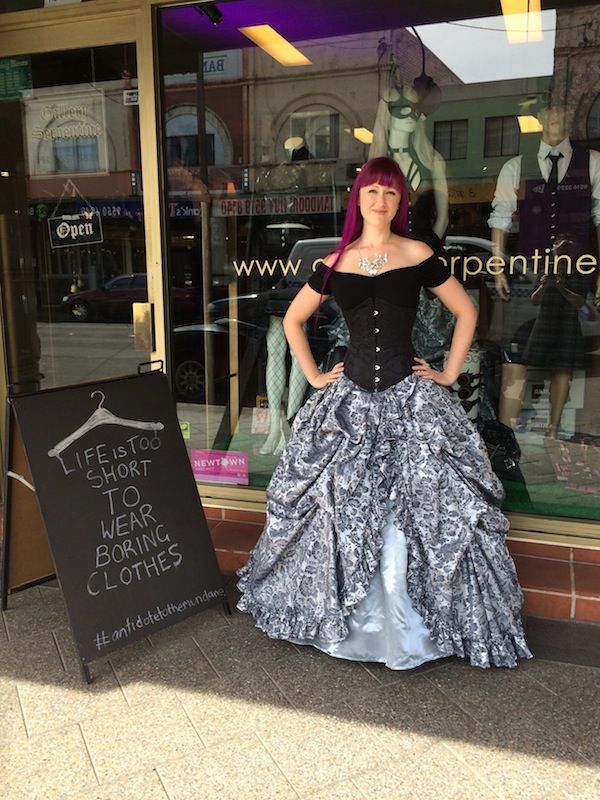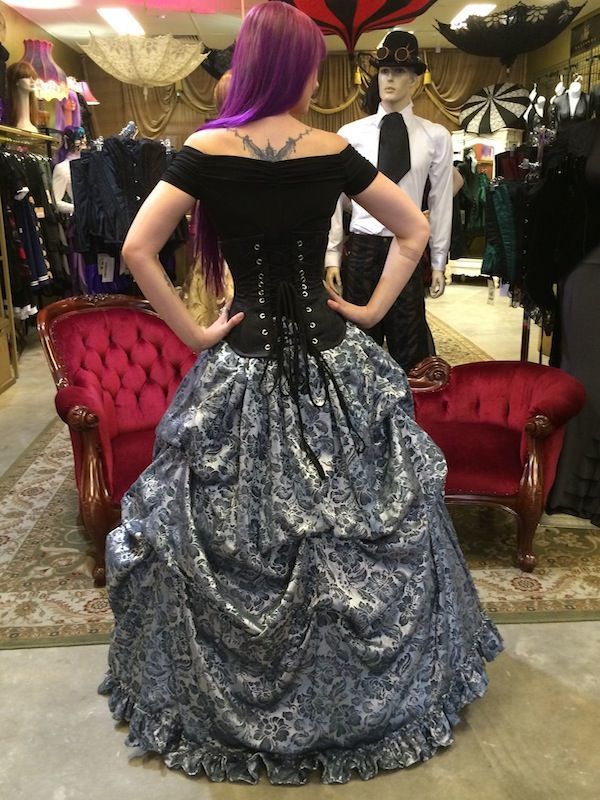 Shan is choosing her Halloween outfit & matching accessories
Choose your favourite corset & top to match with The Full Gothic Antoinette skirt or see our top picks